Diabetic Foot Thermometer
Foot thermometer for prevention and detection of diabetic ulcers
Skin temperature monitoring with IR19 or IR 21 B reduces the risk for diabetic foot ulceration, healthcare costs and could save more toes, feet and legs!
Use new IR19 or IR 21 BT skin thermometer as a screening tool to identify inflamed areas of skin.
Measure the skin temperature at six sites on each foot daily.
If any site had an increase in temperature of >2.2°C compared with the corresponding site on the other foot immediately take care about the foot with higher temperature.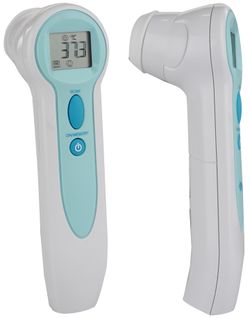 Features
Advanced Infra Red or Bluetooth technology
Extra Large display
Big button improves handling and activation
Waterproof probe
Probe Cover free
1 sec and Fast Scanning Mode
Meets the accuracy requirement specified in ASTM E1965-98 and the EC directive 93/42/EEC.
10 Memories